Simple and flexible ML workflow engine
Skipper
Infrastructure for ML products.
Scalable
Runs on Kubernetes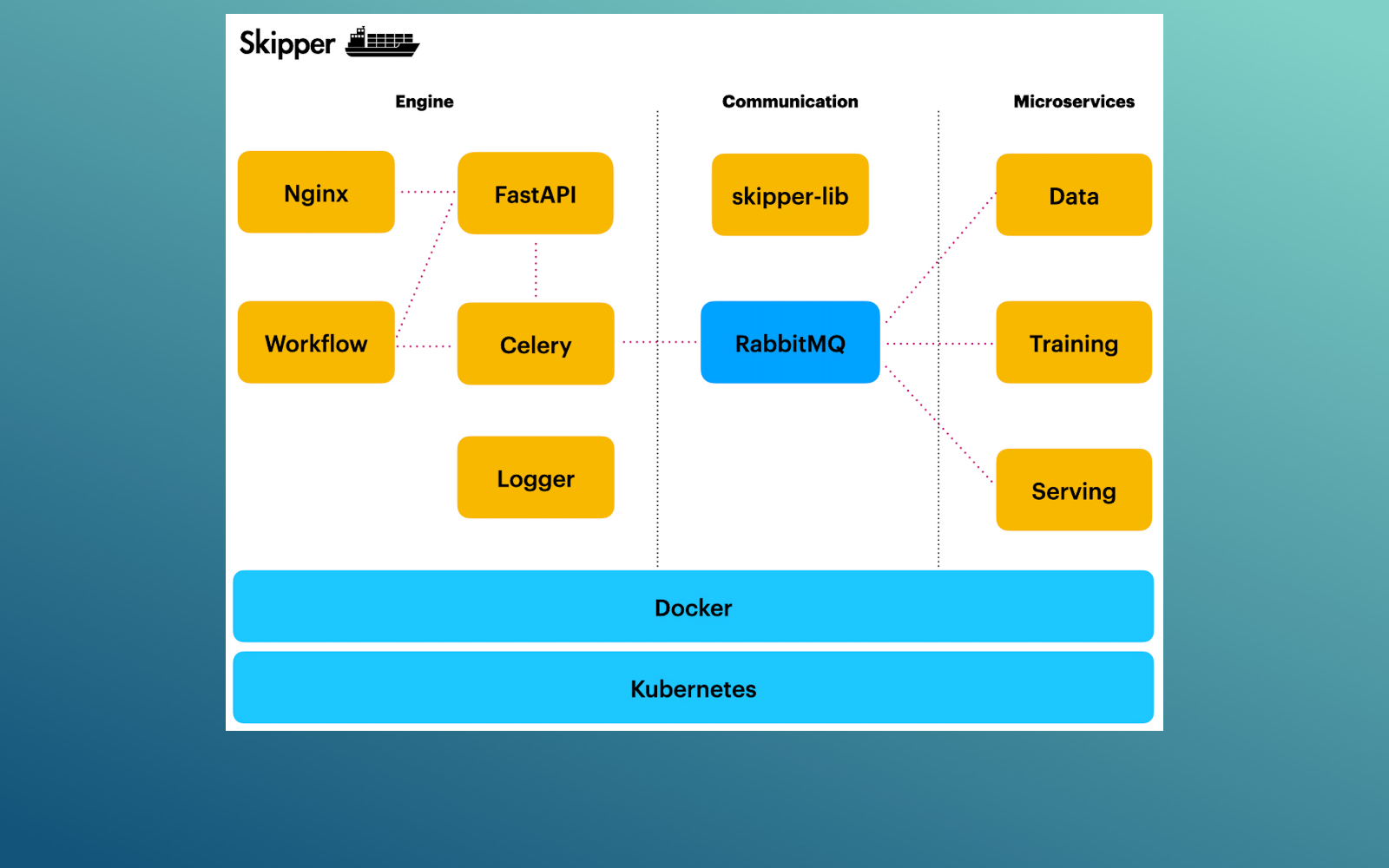 What we do?
We focus on MLOps infra and ML applied products.
Skipper
Helps to orchestrate events across a set of ML services and create a flow to handle requests.
Enterprise Technology
Event-based Services
On-Premise or Cloud
ML Specialized
ML Products
We develop ML products. We use ML potential to solve business requirements.
NLP and Document Processing
Computer Vision
Deep Learning
Graph Networks
Consulting
We offer all kinds of programming services from developing to maintaining the existing systems.
Performance Tuning
Microservices Implementation
Modernization
Custom ML Models
Runnning on Open Source